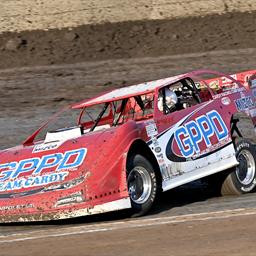 ---
Season Starts Saturday
We are ready to kick start the season this Saturday night at Ellenbrook Speedway with 22 cars nominated. We had a hit out last night at the Perth Motorplex, check everything is ready to go and give our fresh motor a run. Should be a great weekend.
We have a slight change to our schedule, the meeting in Kalgoorlie has been removed due to a change in the Kalgoorlie management, that means that the Esperance meeting is a stand alone meeting rather than a double header. So at this stage we will give the Esperance meeting on the 18th of November a miss.
Don't forget to check out www.GPPDTeamCardy.com for all the latest in news, results and merch.
---
Back to News