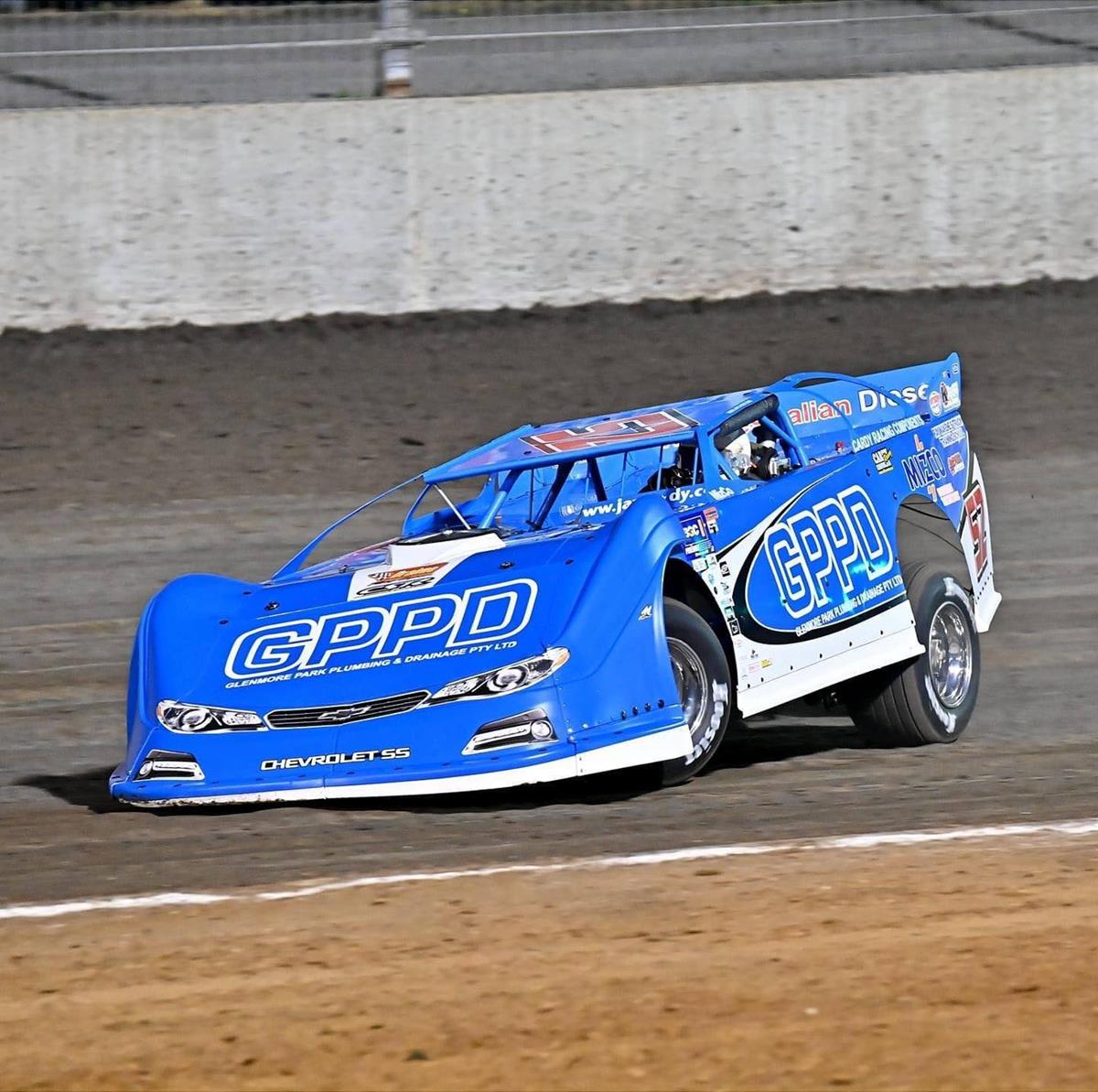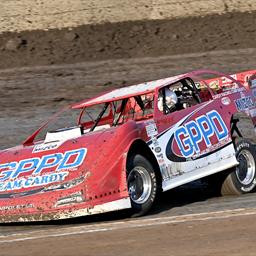 ---
CHASING THE ELUSIVE WIN
CHASING THE ELUSIVE WIN
LMRWA - Facebook Page - https://www.facebook.com/LateModelsWA
For many, the thrill of racing is in the chase, the fighting back when the chips are down, the near misses and close calls.
That makes the victory all the sweeter.
For one driver, if he could finally clinch overall series victory, it would be a relief a long time coming.
For fifteen seasons Jay Cardy (Cardy Racing Components) has contested the whole Pro Dirt Series, and in that time he has only finished outside the top five once (which was a sixth place!), and despite finishing in the top five eleven times, has never quite cracked the series win.
This means he actually has the best average finish of any driver, but the motivation is still there to claim that overall win.
Cardy will again plan to contest the whole series in 2023/24, with the only thing that may stop him being that he has a little girl due around the time of the Esperance/Kalgoorlie weekend, meaning that the team will have to play that one by ear!
The team will look to contest all the Pro Dirt shows, all the Motorplex shows and then at this stage are planning to be in Toowoomba for the Australian Title, part of their annual eastern states trip thanks to some amazing sponsors.
It is sure to be a huge season for Cardy… can he finally shake the bridesmaids label, and add to his three Pro Dirt feature race wins?
Be at Allwest Plant Hire - Ellenbrook Speedway this Saturday when it all kicks off to find out!!
https://www.facebook.com/LateModelsWA
---
Back to News